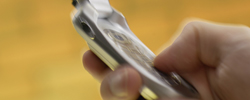 Sales Representatives
If you are interested in a sales position with IPitomy, please send your resume to This email address is being protected from spambots. You need JavaScript enabled to view it.. Someone will be in touch with you in a few business days.

Technical Support
Candidates must have strong working knowledge of data networks, routers, switches and TCP-IP. The IPitomy Technical Support Team supports our dealers in the field installing and configuring IPitomy's business telephone systems.

IPitomy systems are LAN based systems that configure and install like a router. The technical support team assists dealers in connecting the system to the data network and configuring the application on our web based user interface.

IPitomy will provide product training to the right candidates.
Hours are 8:30 am to 5:30 pm.
Compensation is commensurate with experience.
Software Engineer
Mid to Senior Level Developer
Employer is looking for a creative, dedicated, and resourceful programmer for design and implementation of IP-PBX features who can bring a consistent ability to be innovative within the scope of a project. We are looking for someone who is able to keep the big picture in mind while implementing the pieces. Full-time position with health benefits & 401k etc. Salary commensurate with experience.
· PHP Web Development 2+ years
· Linux / Unix administration 3+ years
· Linux / Unix C/C++ development experience 2+ year
· Solid understanding of relational databases, SQL, XML, and HTML 2+ years
· AJAX,SQL, Asterisk experience a plus
· Amazon Web Services development a plus.
· Solid understanding of TCP/IP Networking
· Knowledge of VOIP a plus (SIP, XMPP)
· Able to work as part of a team and independently
· Job requires creativity and attention to detail, multitasking, periodically interacting with customers

Please send resume to This email address is being protected from spambots. You need JavaScript enabled to view it.