IP1200-XL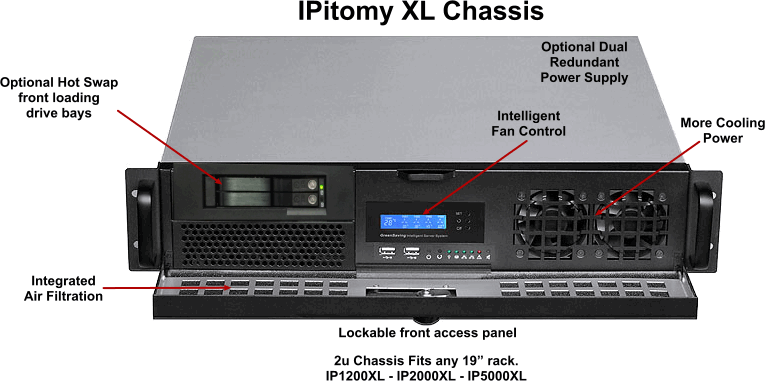 The IPitomy IP1200-XL is a powerful business communications platform. It is a pure IP PBX designed with exceptional unified communications performance for businesses up to 100 users. The system is compatible with analog lines and T1 /PRI lines for traditional Public Switched Telephone Network (PSTN) connectivity. In addition to traditional telephone lines, the IPitomy IP1200-XL can use VoIP service providers, replacing traditional PSTN lines with a broadband connection.
The Perfect Office Solution
IP1200-XL handles all of your communications requirements in the office. The IP1200-XL can be configured in any way that best suits your telecommunications needs. Easy connection to VoIP over your existing data connection or easy connection to PSTN lines using add on cards and IPitomy gateways. If your network requires a fast moving T1 line, we have it. T1 cards can support standard T1 technology and also PRI's. The IPitomy IP1200-XL can also support dual port T1 cards. With this state of the art system the possibilities are endless. The IP1200 's long list of features, exceptional reliability record and pure IP technology are the perfect combination for businesses that want unified communications advantages and investment protection.
Quality and Security with Every Call
At IPitomy, quality voice connections are not just an afterthought. IPitomy's high performance unified communications system is capable of providing quality of service technology as well as inclusion of state of the art jitter and echo cancellation not found on more expensive systems. The result is high quality voice transmission on every call.
IPitomy systems come with an impressive feature set. The standard feature set is huge and contains standard features that may be considered optional in many competitive products.