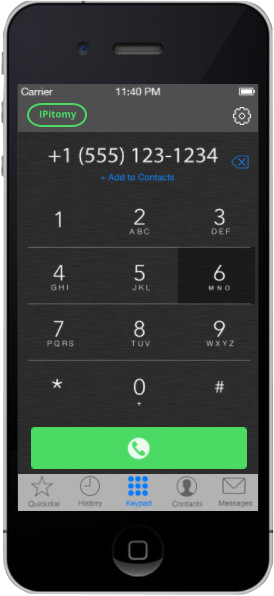 A Cloud Phone for your Mobile Device
Take your office with you wherever you go. With an IPitomy Cloud Communicator on your mobile device, never miss an important call.Your calls will follow you and ring in the office or on your mobile phone. Return calls using your Cloud Communicator and use the caller ID from the office, not your private mobile number.
Voice and Video Calls
Make voice calls or video calls.Collaboration face to face is better sometimes.
A Cloud Communication Channel
Seperate business calls from personal calls. Using your business number to reach you at your mobile device increases flexibility and efficiency.
Import Contacts
All of your contacts are available.
Call History
See who you have called and who has called you.
Voice Messaging Indicator
Check Voicemail from your office extension directly from your Mobile.