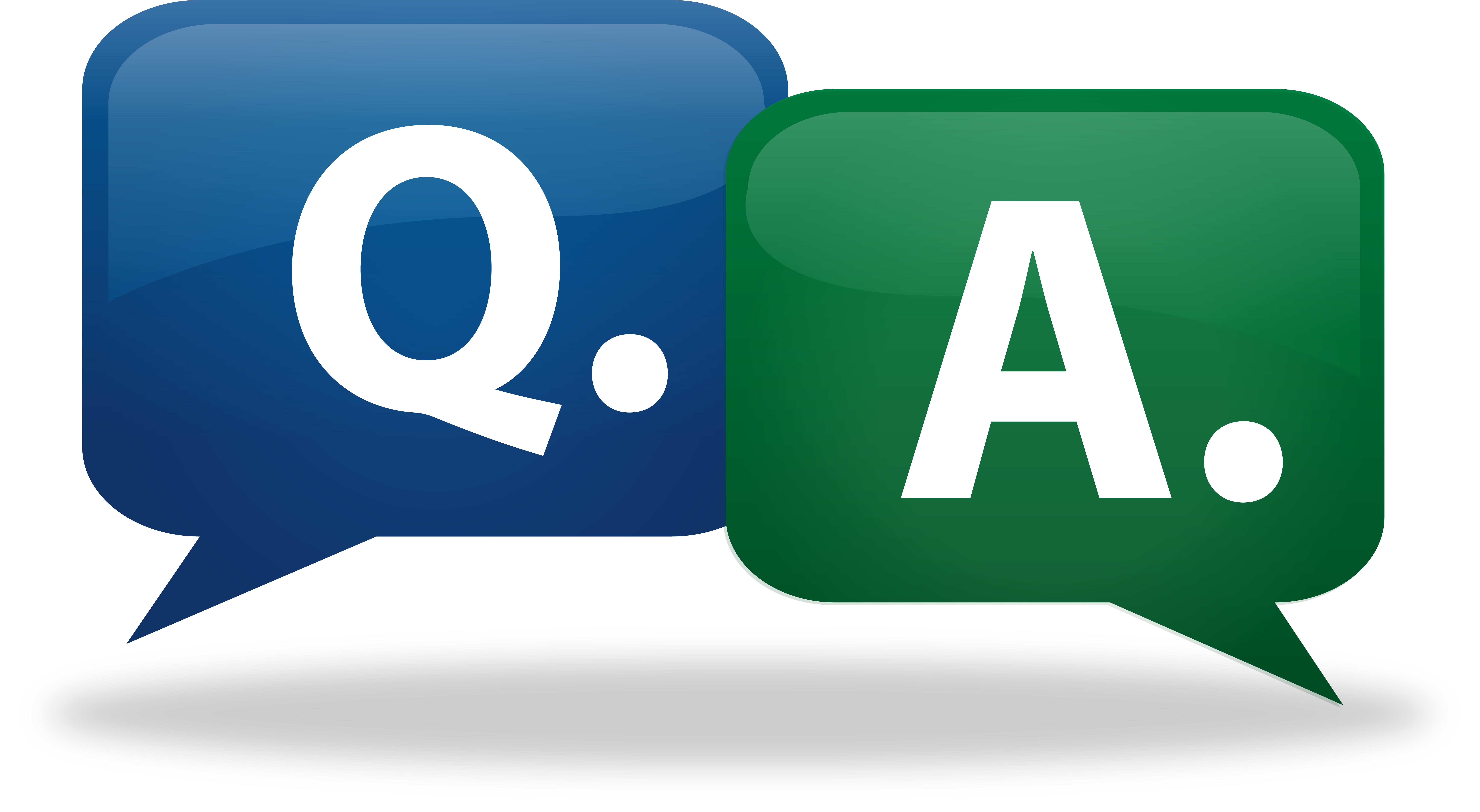 Do you know the
incredible power of VoIP?
What is VoIP technology?
In laymen's terms VoIP (Voice over Internet Protocol) is the technology that allows you to make phone calls over the Internet. Users of IPitomy VoIP telephones can talk to users with conventional telephones, and those with VoIP telephones. What are the advantages of using VoIP technology? VoIP allows you to cut costs on your phone bill every month. Not only that, it allows to take advantage of the latest features and applications such as desktop call control, remote phones, cell phone integration, voicemail to email and more! Call routing and call control can allow your business to operate more efficiently.
VoIP technology, when implemented correctly also has the advantage of crystal clear sound quality, no crackle or static. Traditional calls were made over copper lines buried in the ground, which over time have degraded causing many problems including a high cost of maintenance. The implantation of VoIP technology now takes advantage of the Internet, which is becoming more and more reliable with higher bandwidth available every day. All of the new development in regards to telecommunications is being developed with VoIP.
IPitomy greatly enhances your Internet reliability with its own VoIP traffic shaping router/firewall. This device sits on site and is managed from the Cloud giving you not only the best sound quality possible, but also a superb firewall that is constantly being monitored and updated.
---
Why choose IPitomy for my VoIP?
IPitomy is one of the pioneers in the VoIP industry. While its core staff has its background in traditional voice, IPitomy was founded on pure VoIP technology. As a result of 10 years in the VoIP business and an extensive history in traditional voice, IPitomy combines the feel and reliability of a traditional phone system with the latest technology in VoIP.
IPitomy offers a complete VoIP solution under one umbrella. This includes premise based VoIP PBXs, Cloud based PBXs, SIP trunking and managed router/firewall services. In addition, IPitomy has its own line of hardware including VoIP telephones allowing a unique integration with its software that most other VoIP companies cannot match. IPitomy also writes its own software applications such as the power desktop software Q- Manager, an integrated dialer and its executive softphone, the IPitomy Communicator.
IPitomy's reliable and affordable premise based platform may be the last PBX you ever purchase. Upgrading the PBX is simple and the latest and greatest features can be easily added to your PBX. There is little hardware involved that can be easily upgraded when the time arrives at minimal cost.
IPitomy's pure VoIP approach with everything under one umbrella makes it easy for users to manage, maintain and service. There is no finger pointing since IPitomy's US based support team are experts at supporting all of IPitomy's hardware and services. IPitomy's knowledgeable staff supports over 500 dealers across the country to ensure IPitomy users have access to the best installation and service.
The backbone of IPitomy is second to none. IPitomy utilizes advance data center technology to provide the most reliable Cloud PBX and IP trunking services. There are also geographic redundant switches that allow automatic failover should there be any connectivity issues.
IPitomy powerful architecture also integrates with many third party products and services. Users can keep their Polycom conference room phones, use a third party softphone, or integrate with third party reporting systems for example.
What can I expect when I purchase my new IPitomy system?
When an IPitomy VoIP system is deployed properly with adequate Internet bandwidth you can expect quality phone calls. Being that the IPitomy PBX is truly a PBX there may be a slight learning curve in using the phones and their enhanced feature integration. IPitomy provides users guides and user videos that allows you to learn your new system quickly. IPitomy also has the ability to remotely access your PBX to help with any troubleshooting that may be needed should you experience any call quality issues.
---
How do I move my business numbers to your service?
IPitomy can port most numbers in the US and Canada, and even other countries. We can check in advance to be sure we can move over your numbers, which usually can be done within ten to fifteen business days.
What can I expect during the installation/cutover process?
In many cases you can install the IPitomy premise based or Cloud based PBX alongside your old telephone system allowing you to make a smooth transition between platforms. Your IPitomy system will utilize data cabling, while your old system in many cases utilized older CAT3 cable. Since the IPitomy telephones have a pass-through switch built in to them, you can easily plug your telephone into your existing data cable and bring them alongside your old telephones. You can then begin using the new telephones with new phone numbers which you can forward your old numbers over to so that when the time arrives to move your telephone numbers it will be a seamless transition.
---
How does 911 emergency dial work?
Emergency dialing essentially works the same as it always has. Your main number has your property address identified with it should you call 911. In the event that you have remote office or multi-location sites you can add more 911 addresses to be tied to those particular extensions.
---
When do I cancel my old telephone service?
Once your PBX installation is complete and all of your phone numbers that you want to keep are moved over to IPitomy, then you can cancel your old phone service. be sure to check with your installer to be sure that this is complete before you cancel.
---
Are you able to give me toll free (800) service?
Yes, IPitomy can give you 800 service starting at 2.5 cents a minute.
---
What about international calling?
IPitomy has one of the most competitive international rates in the industry. You can choose from two distinct international plans, and in a few cases we offer free international calling to countries like the UK!
---
What is the reliability of IPitomy's phone service?
IPitomy has spent the past 10 years developing and perfecting its VoIP solution. Geographic redundancy in the Amazon Cloud affords the highest uptime in the industry at 99.999%.
---
Can IPitomy monitor my network?
When using IPitomy's powerful router/firewall, IPitomy is notified of any WAN/LAN network errors or collisions as well as any Internet quality of service issues. This includes the quality monitoring of your phone calls, Internet latency, packet loss, jitter or downtime.
---
Do you have backup switches and the ability to easily scale with growth?
Unlike most VoIP companies, we do not have a limited physical switch in a computer room somewhere in a NOC. We have our switches located on a true Cloud platform, Amazon AWS. This means that IPitomy is not affected by physical or geographic limitations that most carriers are affected by. IPitomy has virtually unlimited resources at its disposal to use at any time that it needs access to them.
---
Cost
How can I save money?
There are many ways your new IPitomy system can save you money.
1: You can save money using IPitomy's own SIP trunking. We routinely save our users over 50% on their monthly bill, often replacing expensive T1s with our high capacity SIP trunking bundles. This monthly cost savings can often pay for your new PBX in a very short time.
2: If you are currently being charged for long distance that cost will go away. Our international and 800 rates are also very competitive and can save you money very quickly.
3: IPitomy's PBX solutions offer many features that many others charge extra for. Any IPitomy phone can turned into a remote phone. Our premise based PBXs are SIP ready with no additional license fees and our Premium Cloud PBX with full feature functionality prices at or below our competitors more limited Cloud seats
4: Your new IPitomy system can do many tricks that your old system could not do. You can now ring your cell phone with your desk phone and even transfer calls from your cellphone to other extensions. Desktop integration allows you to run your business more efficiently and integrated reporting allows you to see how your calls are being handled. The flexibility of your IPitomy system will allow you to choose many call routing options including the ability failover to a myriad of destinations in the PBX.
These are just some of the ways that IPitomy can save your business money.
---
Business Features
What are your most popular features?
There are literally hundreds of features on the IPitomy system, and they are the same features whether you are using our Cloud or premise PBX. There are many popular features such as, 'Follow me', our built in conference rooms, remote phones, call schedules, multiple auto attendants, voicemail to email, day night mode and more!
---
Can we have multiple offices and remote users?
IPitomy's integrated branch office feature allows you to connect multiple PBXs together. You can even connect a Cloud PBX to a premise based PBX! This allows you to call back and forth between locations easily and free of charge. For small offices you can put remote phones at those locations and put them all on one PBX. There is really no limitation on how many branch offices or remote phones you can have, and it is usually restricted only by bandwidth.
Can we use one phone number for multiple locations?
Yes, we can route calls however you like from any of your phone numbers. Phone lines both inbound and outbound can be shared by multiple locations and they can be programmed to ring at both locations, even at the same time!
---
Can I have l have phone numbers in many area codes in many cities where I do business even if I don't have an office there?
You can publish numbers from anywhere in the US and even send out unique caller ID on a per extension basis.
---
What are your mobility options for our traveling employees?
There are many mobility options that allow your employees to stay connected. Our powerful and customizable 'Follow Me' feature can ring your desk phone, your cell phone or your softphone, either at the same time in a cascading fashion. IPitomy's own business class executive softphone allows you to be fully Integrated into your PBX from any laptop that has an Internet connection. Our voicemail to email allows you easily receive your voicemails in either MP3 or WAVE format so you have access to them from many devices.
---
Can a user have more than one extension?
IPitomy allows any number of extensions to be paired using 'Follow me' which can ring a myriad of extensions, while still sending voicemails to their primary extension.
---
How many automated attendants, ring groups, and queues can I have?
IPitomy does not limit these on its premise based and premium Cloud PBXs. You can create as many as you practically need.
---
How do I consolidate incoming calls for multiple offices to ring into one site?
The IPitomy system can route incoming calls to all systems that are branched together. This means you can have one receptionist or auto attendant answer calls and transfer calls for multiple sites.
---
What are the limitations and restrictions on voicemail?
Unlike the old phone systems, IPitomy's voicemail is not user restricted. In the old days a stand-alone voicemail or a voice mail card had port restrictions allowing a defined number of users to access to voicemail simultaneously. IPitomy's voicemail is fully integrated into its premise and Cloud platforms allowing everyone simultaneous access. All IPitomy extensions come with their own voicemail box.
---
How can I do conference calling?
There are really three ways to do conference calling with IPitomy. The first is the three-way conference calling feature on your telephone, allowing you to conference yourself and two other parties onto your phone. The second is the built in conference rooms on your IPitomy system which allows for up 32 parties to be connected dynamically between the rooms on the system. Each premise based and premium Cloud PBX comes with two conference rooms, and more can be added if needed. The third way to conference is by using our conference room service which can handle very large conference calls using $.01 as the per minute charge.
---
Will I need to have new wiring in my office?
In most cases if you have existing computer wiring (CAT5) you will not need new wiring. You can share your LAN connections with your PCs if needed and you can also set up a VLAN if needed.
---
Can I use my old telephone wiring?
IPitomy recommends that you use CAT5 or CAT6 wiring in order to ensure you have quality phone service. Ask your installer if your cabling meets these standards.
---
What other equipment or service do I need?
Here is a list of commonly needed peripherals that you will need, and you may already have them in place:
High-Speed Internet Connection: The Internet is a critical component to making quality calls over the Internet. A high, consistent speed Internet is recommended. Ask your installer to run a test on your Internet connection using a reliable VoIP test such as VoIPSpear to see if it qualifies for VoIP
Router- IPitomy offers a powerful VoIP traffic shaping router to ensure you get the highest call quality. Other high quality routers can also be used provided it can handle multiple NAT sessions for remote phones and proper port forwarding can be programmed on it.
VoIP Phones: Unlike most of our competitors we make our own phones. This gives you the highest form of integration in the industry. You can also use third party phones such as Polycom, Yeahlink or Grandstream.
Managed Switch- We recommend that you purchase a managed switch with QOS, and POE. You may need several switches depending on the size of your business. Most switches can work with IPitomy, but to obtain the best call quality, be sure to have Quality of Service (QOS) matched up to the PBX. Although IPitomy phones can be powered by a power supply we recommend using POE on your switch to power the phones. This makes for a cleaner, no hassle installation.
---
Can I use a third party softphone?
Sure, in the event the IPitomy Communicator does not fit your needs most third party softphones are compatible.
---
Do your phones have intercom capability?
Any IPitomy phone can make an intercom call to any other, including phones at remote locations.
---
Can you do paging?
IPitomy has its own line of SIP speakers that integrate with our premise or Cloud platform. In the event that you have existing paging there are several ways to integrate with it.
---
Can I use existing analog phones?
You can use analog phones with IPitomy by using and analog to SIP adapter.
---
Can I use my existing PBX with IPitomy SIP trunking service?
It is possible to integrate IPitomy SIP trunks with many traditional PBXs. Ask your installer for more details.
---
What telephones are available from IPitomy?
We have two types of phone options:
We manufacture our own line of SIP desk phones, the IP290, IP320 and IP620BG. See our website for which set fits your needs
We also have our own business class executive Windows softphone, the IPitomy Communicator.
---
Can I use my old Internet provider?
In most cases, you can use your existing provider. Be sure to have your installer test your Internet with a VoIP testing tool such as VoIPSpear.
---
What are the bandwidth requirements?
This depends on the number of simultaneous calls you want to make. We recommend a business class broadband connection. Each call uses approximately 90K up and down. For example, 10 simultaneous calls will approximately 1M up and down. The average business has on average one call for every 3 users.
---
Service and Installation
Who installs my IPitomy PBX?
IPitomy has certified dealers across the country who sell and install our premise and Cloud based PBXs and SIP services.
---
Is user training provided?
Your IPitomy dealer will provide you with training. IPitomy also provides online training documents and videos.
---
How are software updates done?
IPitomy Cloud PBXs are updated automatically. Premise based solutions are upgraded by your IPitomy dealer over the Internet.
---
How is the IPitomy solution supported?
Your IPitomy dealer will usually support your system and services. Your IPitomy dealer sets up remote support access for IPitomy support staff. This allows IPitomy 24/7 access to your premise based phones system.
Your IPitomy Cloud PBX can be supported by an IPitomy dealer as well as IPitomy support staff directly who always have access to your Cloud PBX. Most issues can be resolved remotely.
If you are utilizing IPitomy's managed router/firewall, IPitomy staff and your IPitomy dealer receive alerts 24/7 keeping them informed of any issues that may occur.
In some cases, minor issues are resolved without any human intervention with IPitomy's self-resolving and redundant features which are built into IPitomy's backbone. IPitomy also has 24/7 support, based in the US for your SIP and Cloud phone service.
---
How long is your hardware warranty?
All IPitomy manufactured and supported equipment is for one year with a 5-year extended option available. Please ask your IPitomy dealer about our extended option.
---